I don't know how many of you have seen the movie
Twilight
. It is actually, a love story between a vampire(acted out by Robert Pattinson) and a human(acted out by Kristen Stewart). The movie had people swooning over for a lot of different reasons. Being an architecture and interior design blog, we would kind of resist the temptation of discussing how good the movie was or how gorgeous Kristen looked in the movie and rather devote our attention to the 'vampire's' home in the movie. :) The
Twilight house
sports a dreamy look with glass doors and excellent forest views. The credit of the design goes to architect
Jeff Kovel
from
Skylab Architecture
and interior designer Lucy Metcalf. The house is really a treat to watch.
In this post we will highlight the screenshots from the movie that show you the interiors of the Twilight home and also other images from the Architect's page.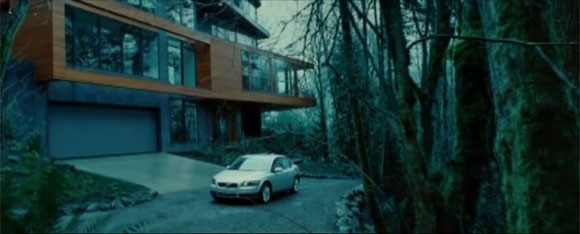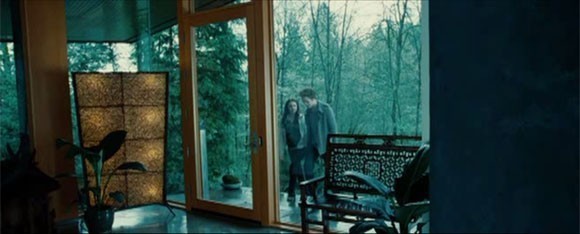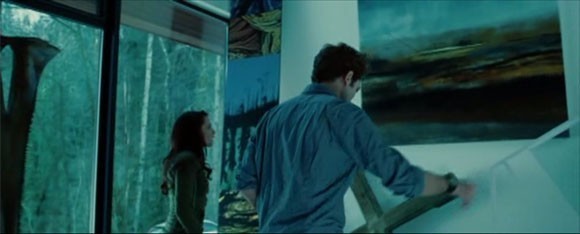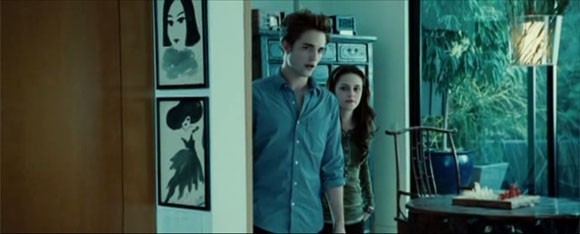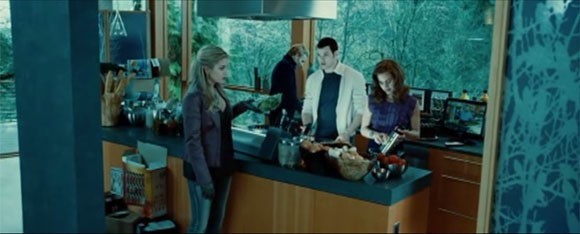 The Cullen's house kitchen (The Cullens usually never cook. They eat raw animals. Here, they are just being nice to Edward's girlfriend. :) )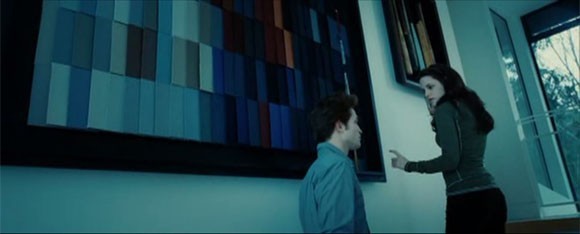 Another humourous episode here. The Cullens don't age. Edward has been 'matriculating' a lot he says. What you see there is an interesting piece of wall decor with differently coloured graduation caps!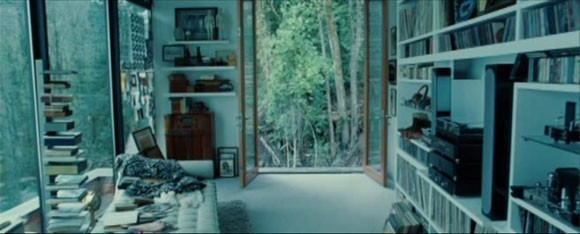 Edward's room. Yeah, he doesn't have a bed too as vampires never sleep either. (Remind me not to date a vampiress :) )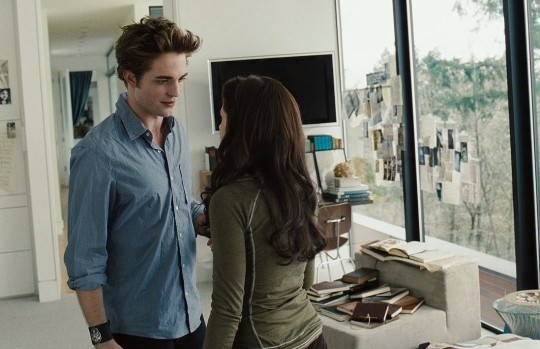 Those were the screenshots from the movie. The following are the real off-screen images of the house.(which is actually called Hoke's House)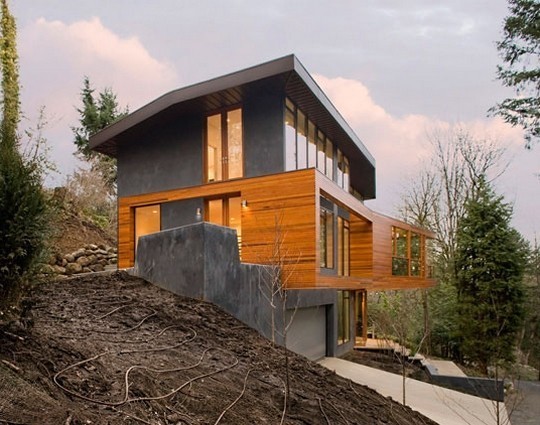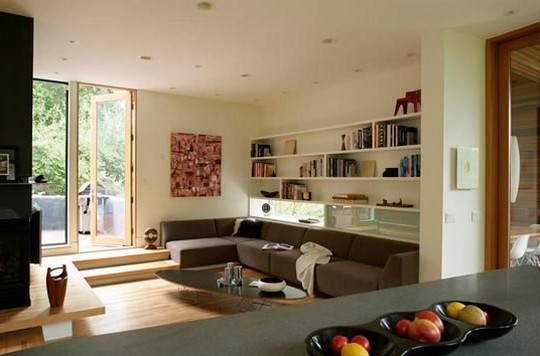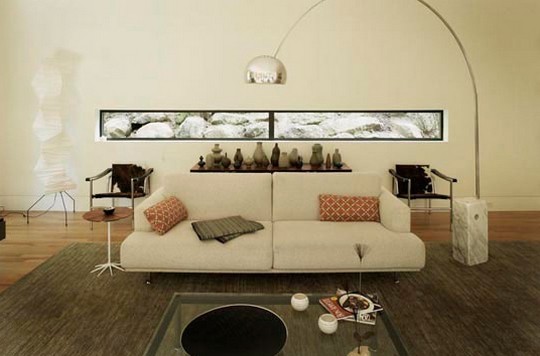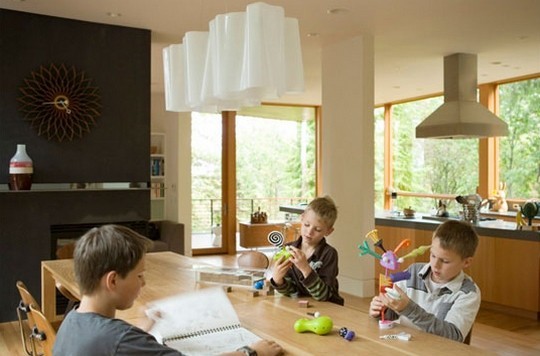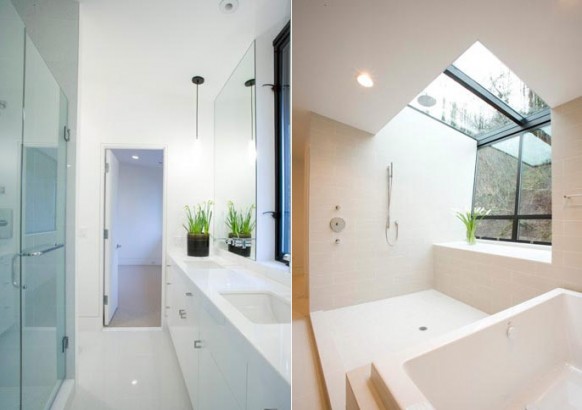 For those of you who are really into this house and looking for ways to recreate it, here is a Google sketchup model that could help you. You can click and drag the image below to get a 3D view of the Twilight house. (Use scroll wheel for zooming in and out)
UPDATE 1: The trailer of the sequel to the Twilight Movie is out now. The new movie is titled 'New Moon' and the home featured in this does look a bit different. Not sure if the home shown in the birthday scene is really Cullens but take a look at the trailer here: